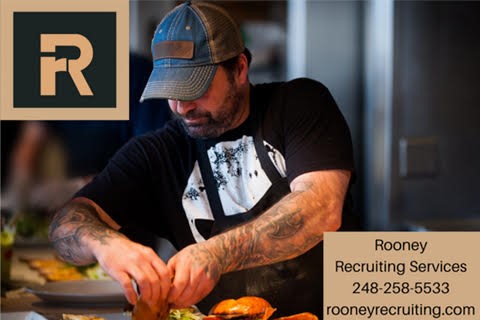 Rooney Recruiting Services
Company Description
Rooney Recruiting Services has 40 years of staffing in the hospitality industry.We listen to what the employer and what the candidate is looking for, their common interests: locations, salaries, commitment, flexibility, adaptability, and ability, we seek to find a common advantage, a match that benefits both parties.
• What are your needs?
• Reach out to us (Mike Rooney and Steve Collins) if you are looking for a new channel to recruit talent. Companies that use recruiters know that our prices are reasonable.
• We have over 40 years of experience recruiting for the hospitality industry: Restaurants, Hotels, Resorts, and Retail Food Markets, in Michigan
• Where there is a common interest let's team up and find a common advantage.
• For information, visit www.rooneyrecruiting.com

Categories
Workforce Solutions

Employment Agencies & Recruitment
Permanent Staffing
To Top